De solar powerbank
Een mobiel zonnepaneel, ook wel solar powerbank genoemd is niet alleen erg duurzaam maar is ook ideaal te gebruiken tijdens je vakantie, lange wandelingen of achter het raam op kantoor. De solar powerbank haalt zijn energie uit de kracht van de zon en stuurt deze direct door naar de accu van je iPhone, tablet of laptop. Geniet van duurzame energie met een mobiel zonnepaneel van Mobisun als oplader voor je iPhone!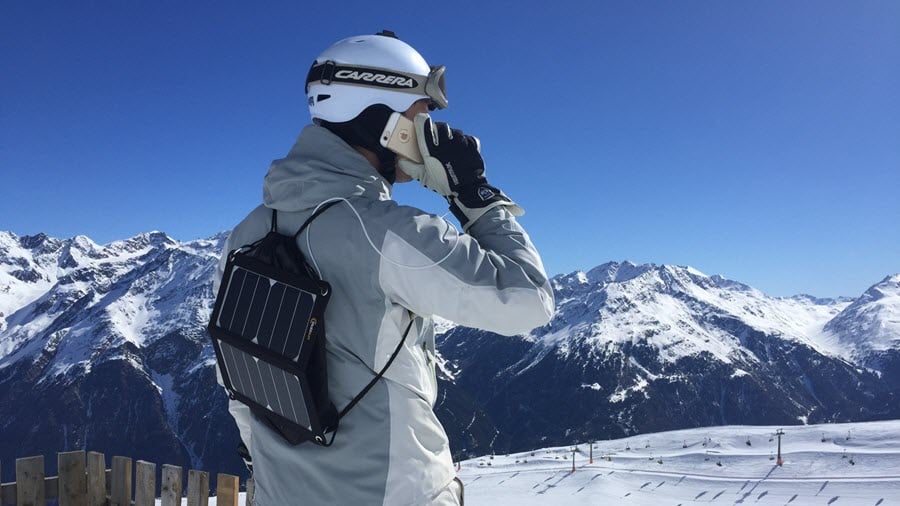 Neem de solar powerbank overal mee naartoe.
Een powerbank op zonne energie van Mobisun is makkelijk mee te dragen dankzij zijn lichte gewicht, handige bevestigingspunten en flexibiliteit. De solar powerbank kan je met de meegeleverde karabijnhaken vastmaken aan je rugzak en eenvoudig met je meedragen tijdens een lange wandeling of het snowboarden. De flexibiliteit van de solar powerbanks geven je de vrijheid om te bewegen en je telefoon op te laden op het zelfde moment. 
Je solar powerbank bestellen?
Mobisun.com biedt een aantal solar powerbanks van de beste kwaliteit. De beste powerbanks zijn bij ons te vinden en dat voor een zeer aantrekkelijke prijs. Klik op de afbeeldingen om naar het bijhorende product te gaan of klik hier voor het volledige assortiment.